At Just Dashes, we can restore or replace your original instruments and instrument bezels, regardless of year, make or model.
Your gauge cluster is disassembled, cleaned, repaired and new faces are silkscreened, matching the original font, as well as new indicator pointers.
At Just Dashes, we can provide quartz clock conversions, tach/speedo repair, plastic bezel repair and more. Plastic chrome plating and original cluster detailing is available when required.
After your gauges undergo a complete restoration, your plastic bezel is polished and everything is reassembled, making your installation process stress-free.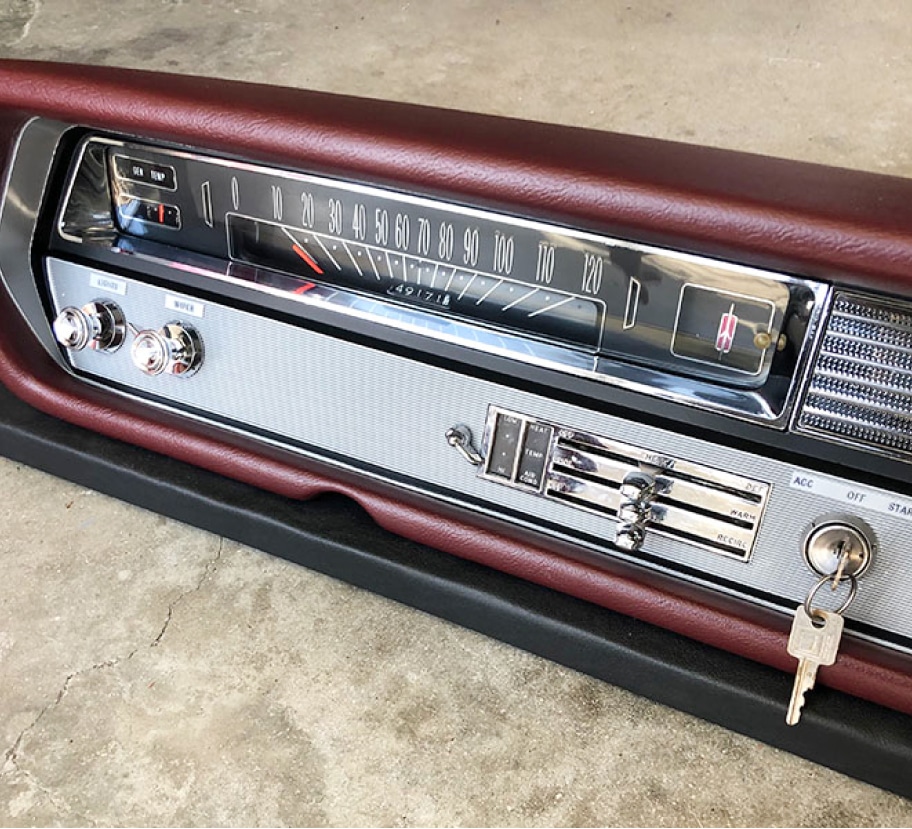 Revitalize Your Car Today!
Just Dashes is the interior parts restoration company of choice when only the best will do.