After years of use, these vinyl panels fade, crack and deteriorate from normal use and exposure to UV rays.
We at Just Dashes can meticulously repair these panels and restore them to the original factory grain and color. Our craftsmen repair the damaged areas and will create a new backboard to remount the original factory vinyl.
Depending on the variation of your specific year, make and model, we will also reskin and recolor your faded lower hard plastic panels.
New carpet can be installed at the time of restoration. In fact, if you send your stainless steel trim with the panels, we will polish them to perfection as well.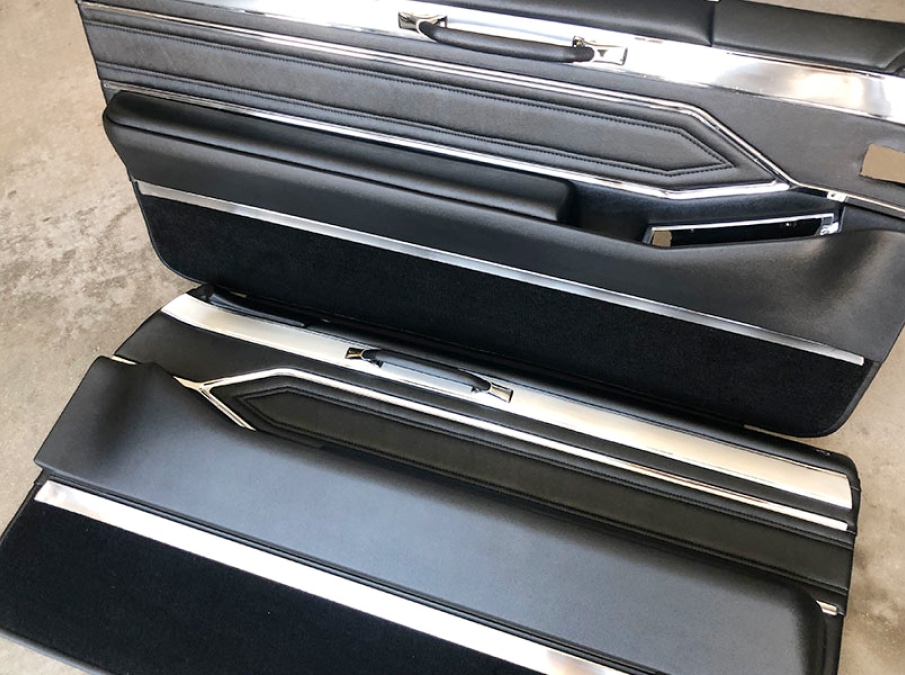 Revitalize Your Car Today!
Just Dashes is the interior parts restoration company of choice when only the best will do.