Just Dashes can also do small pads and other vinyl parts.
Jim Mattison, of the Pontiac Historical Society, is restoring a 1962 Pontiac Catalina and contacted Just Dashes to have his dash pad restored. We've worked with Jim before and know he's very particular about the cars he restores. As part of a larger article, in which we restored a 1969 GTO/LeMans dash for Pontiac Enthusiast magazine, we included a short side bar showing how a much smaller dash pad is brought back from the nether world. This is a version of that side bar.
While the process is mostly the same and the hand work just as intensive, the time to complete the job is considerably less. The larger more complicated pads require lots of attention to detail, a small pad like this for the Catalina, is much simpler to restore.
Here's the quick overview of the procedure for a much smaller pad but the finished product is the same concours quality as all the rest of Just Dashes interior vinyl parts restorations.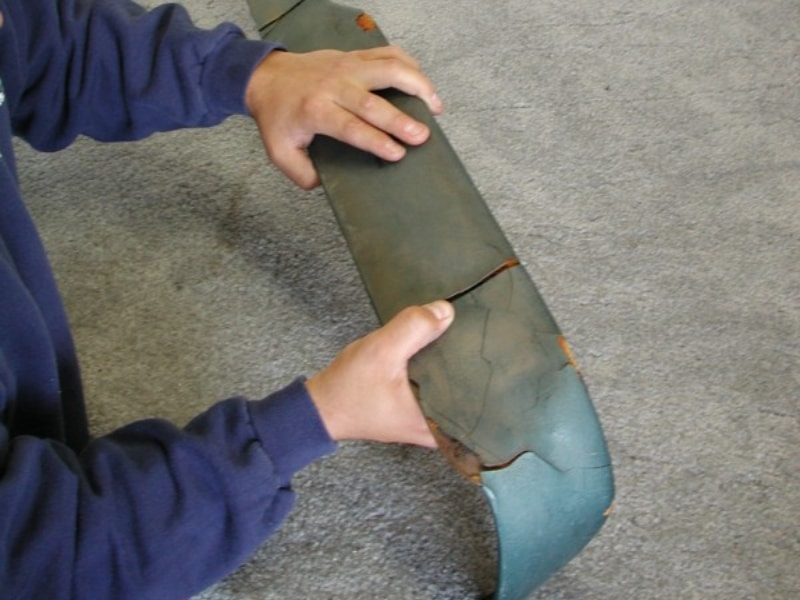 This '62 Catalina pad has seen better days. Large cracks have formed over the instrument cluster and the vinyl is dried like old shoe leather. This material will all be removed during restoration.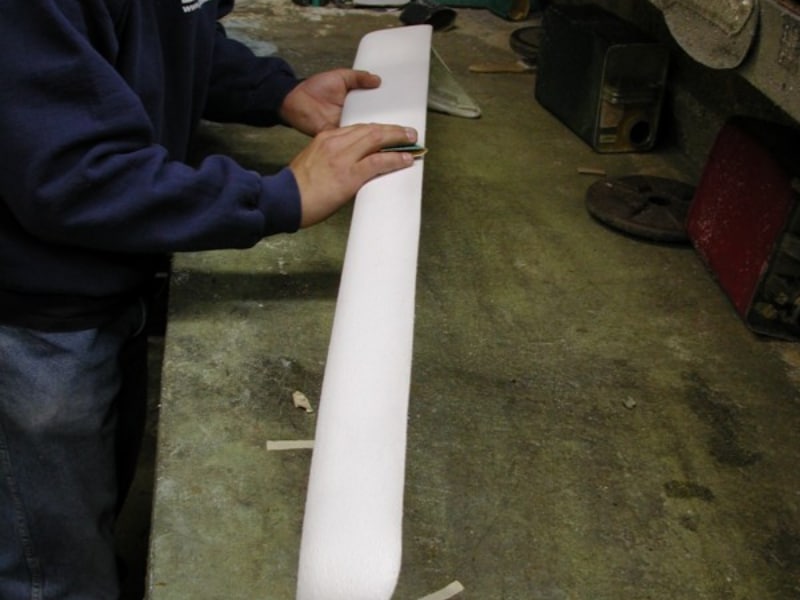 The original foam was so badly deteriorated that it was completely stripped to the metal frame and rebuilt from the bottom up. Care is taken to maintain approximately the same foam thickness as the factory original.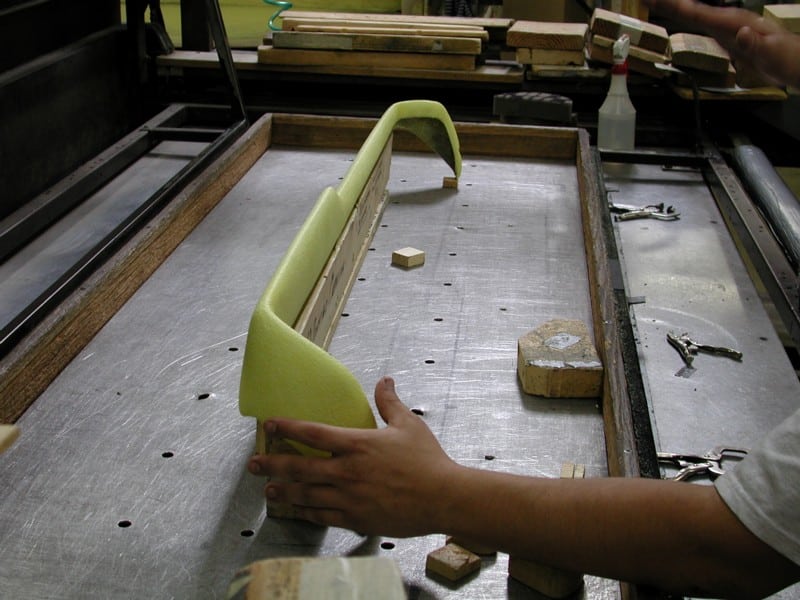 After a smooth coating of glue is applied, the part is set up on the vacuum platform and supported from underneath. The craftsmen at Just Dashes are careful to not squeeze the surface of the part before the skin is applied or a low spot might result.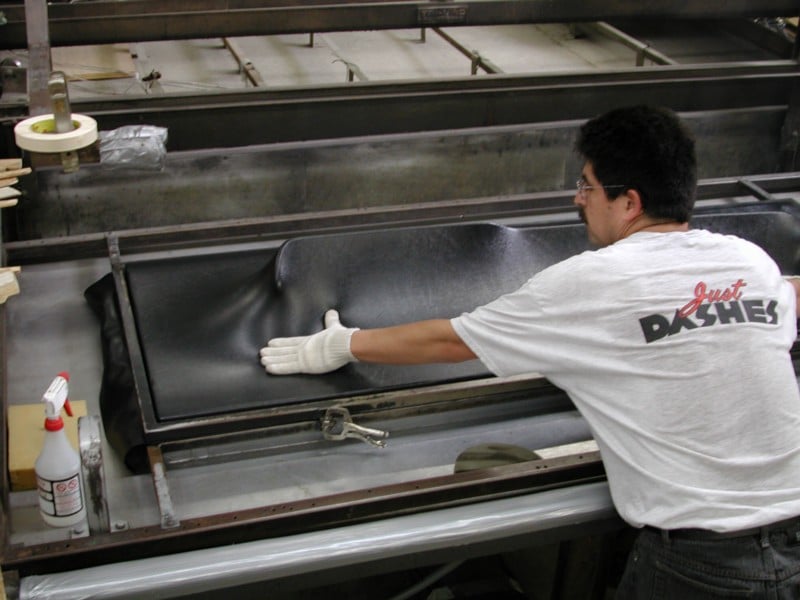 The vacuum again does it's magic! Now you can understand how Just Dashes can restore everything from a headrest to a door armrest pad using the same process.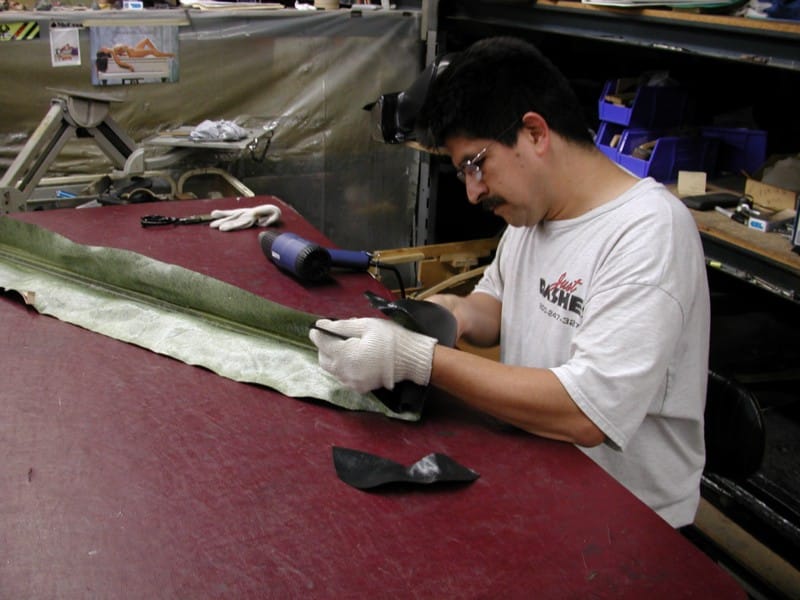 This vintage Pontiac dash pad is now hand finished prior to being sent to the paint department for coloring. Mattison received it safely back in Detroit, and was extremely pleased with the quality and color matching for his interior.